All the systems you have in your home are important to you, but none may seem as important in the summertime as your air conditioning. Your air conditioning system will get quite a workout in Southern California, and there may be days or even weeks where it seems like the system is running nonstop. To make sure your system is always working well and does not develop big problems, taking notice of small issues that can come up and getting regular maintenance are important. Here at American Clean Air and Heating, we see several common causes for the AC repair in Burbank calls we receive. Many can be prevented with the proper care.
Lack of AC Maintenance
One of the biggest reasons people run into problems with their units is that they fail to get the recommended maintenance for their systems. Some homeowners may feel that they do not want to spend the money on regular tune-ups of their system, thinking that it is running well so why have anything done. The problem is that without maintenance, small problems that could have been caught early develop into larger, more expensive and extensive problems. Having a technician look at it can help spot problems early on.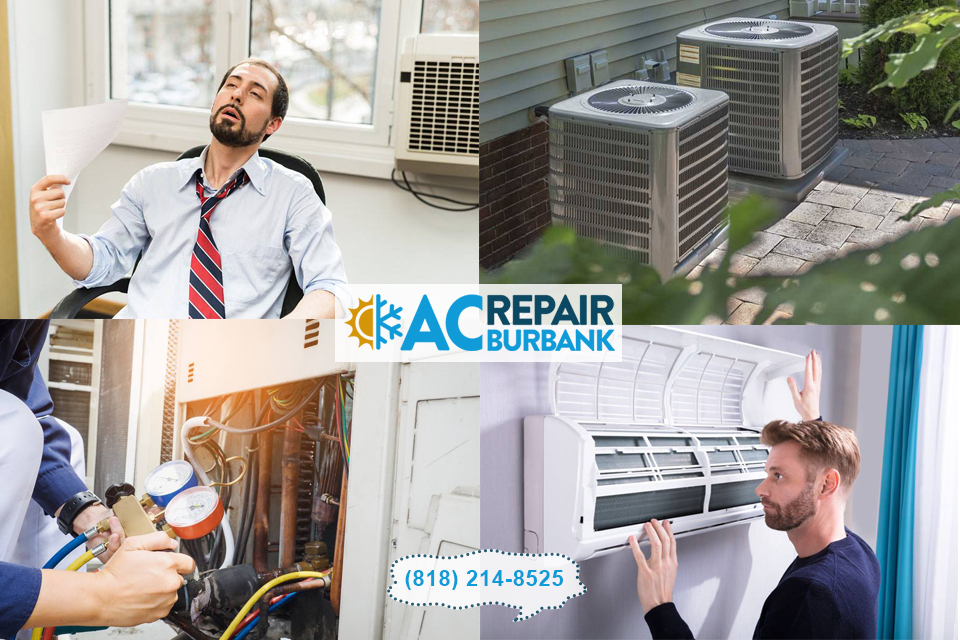 Faulty AC Installation
If you had your system installed by a handyman or unlicensed contractor, you may find that you need AC repair in Burbank more than you should. Someone that is unfamiliar with the proper steps for installation may not follow the proper protocols and install the system incorrectly. You may then have constant issues with faulty wiring, or even drainage and power problems. Make sure your system is installed by an experienced, licensed service so that it works right from the start.
AC Repair and Installation from Us
If you are ever in need or AC repair in Burbank or need installation of a new system, contact us here at American Clean Air and Heating. We are licensed expert technicians that can diagnose, troubleshoot, repair, maintain, and install systems for you with great care and ease. You can find out more about our services on our website, or phone us at 818-214-8525 to arrange for a service call so we can help you. Alternatively, you can send us an online message with your details and enquiry and a member of our team will be happy to respond as soon as possible.