Living in Southern California has many benefits, and as beautiful as the weather can be out here, it can also be brutal at times. It is not unusual for temperatures to soar over one hundred degrees for days on end in the summer, and weather like this can make conditions unbearable for you and your family. You may have tried to get by with window fans and window AC units, but they just do not seem to cool off your home well and leave you hot, sticky, and uncomfortable. The time is right for you to investigate adding central air and heat to your Burbank home to make conditions much better.
Central Systems are a Must
Central systems are a must for any home out here today. Even if you have an older home, getting it set up for a central AC system is important if you want to make it through the warm days. Warm weather can linger here for many months, and you may not be able to provide cool air to every spot in the house using just wall units. A central system gives you ductwork so you can access the areas of your home you want, letting cool air circulate better and more efficiently.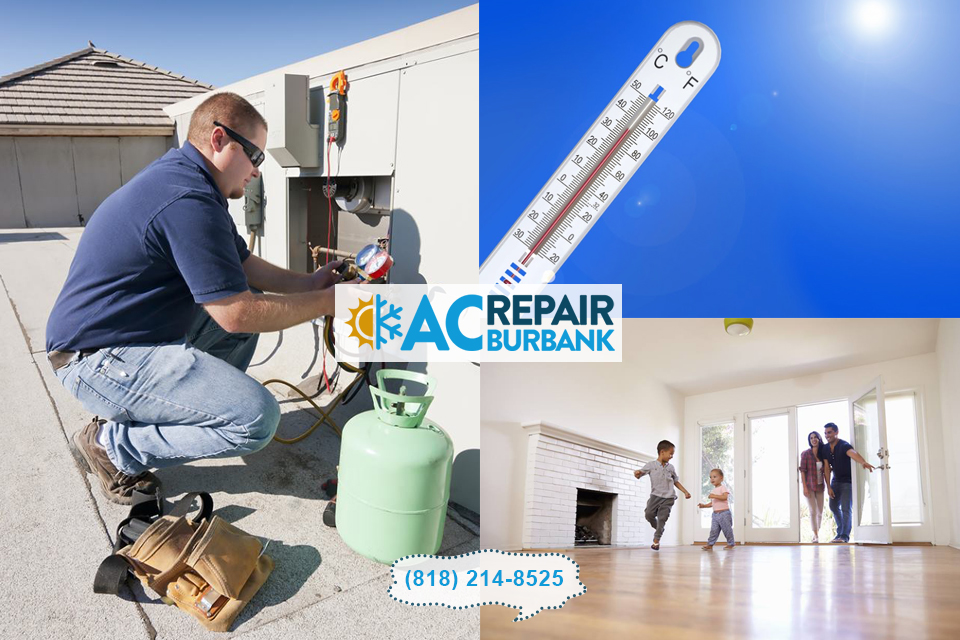 Central Systems Add Value
Adding central air and heat to your Burbank home will also bring added value to your home. Central systems are an investment, and when the time comes where you want to sell your home, potential buyers in the area will see that your house has a central system, making it more attractive to them. You will find that you can get more money for your property if you have a quality system installed.
Choosing Central Air and Heat
When you are ready to make a move to central air and heat in your Burbank home, call us at American Clean Air and Heating. We are experts with HVAC systems and can assist you in choosing the one that will work best in your home. Give us a call today at 818-214-8525 to set up an appointment with one of our specialists so we can talk to you about options and provide you with a free price quote for a new system and installation. If you prefer to send us a message, please use our online contact form that can be found here.