When thinking about the worst things that could happen to your home in the summer, the air conditioning system breaking down is definitely right up there at the top of the list! There is nothing worse than being plunged into the heat when your AC unit fails, but don't fret, it doesn't have to be that way. All you need to do is call a repair professional to fix the problem and get your cool air running again. To give you an idea of what the experience might be like, here is a rundown of what you can expect to happen during an air conditioning service in Burbank.
Air Conditioning Cleaning And Checkup
The first step of the repair process will always be a check to see if there is any water dripping into your AC unit. The engineer will inspect the system to identify if there is any leakage from pipes or tubes inside the unit. While they are doing this, they will also be able to drain and remove any dirt or debris that is present, thoroughly cleaning the AC unit in order to improve its performance.
Check The Filter
It makes sense that an air conditioner collects large amounts of dust and debris over the course of its working life. One of the key parts of a service checkup will be to remove all of the dust and dirt and clean the filter, along with any mold buildup that might be present. It is a trade secret that the vast majority of air conditioning problems are usually down to a filter that is so dirty it isn't allowing cool air to travel through it.
Do The Same With The Condenser And Fan
That same process of cleaning needs to be performed on the AC condenser and evaporator fan, which can sometimes be found in the outdoor/external part of your home if you have a split AC system.
Check The Coolant Level
When the coolant levels of the unit are too low, that is when the unit stops working and won't provide cool air in your home anymore. This problem usually arises when the temperature of the cooling coil drops below normal levels.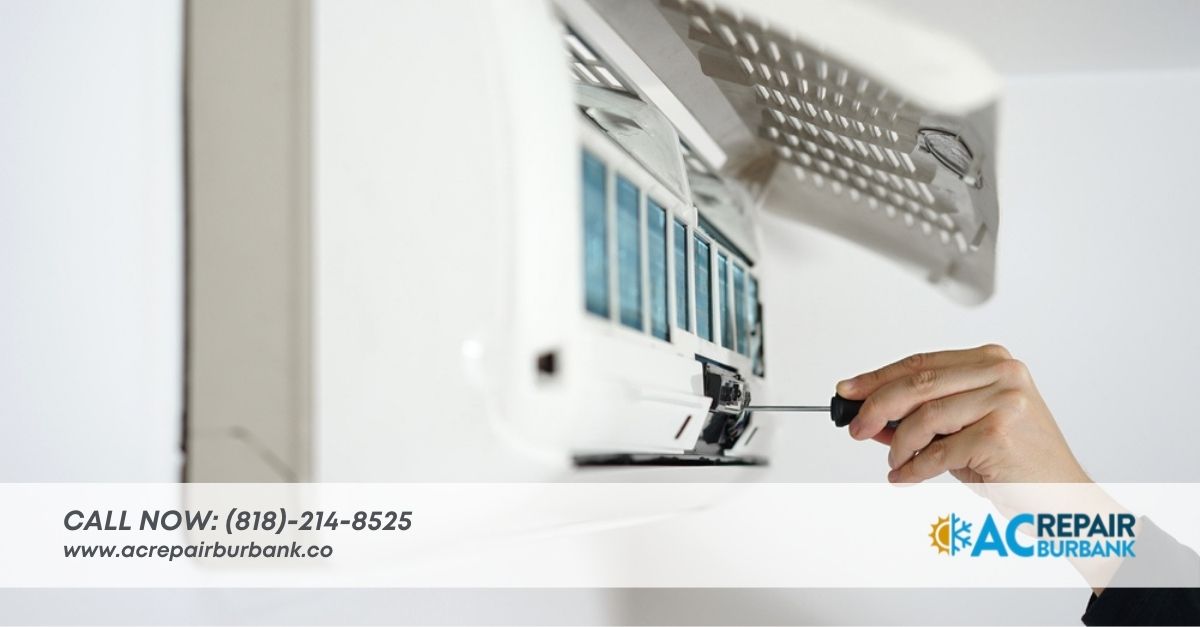 Final Overall Checks
The engineer will finish his check and or repair by going over all of the other factors in the unit including the fan motor, compressor, thermostat, and others. We can promise you that if there is a problem with the system, they will definitely find it and will know how to fix it once the issue has been diagnosed!
If you would like to book a repair or comprehensive air conditioning service in Burbank, then don't hesitate to get in touch with the team at ACAH AC Repair Burbank. Our repair professionals are ready and waiting to make their way out to your home to tackle any AC-related issue that you might be experiencing. Believe us when we say that there is no problem that we haven't seen and fixed before!